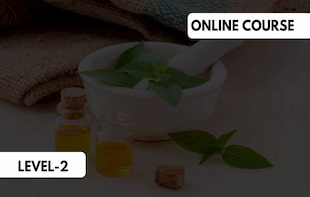 INTRODUCTION TO UNANI MEDICINE - LEVEL 2
Enrollment in this course is by invitation only
About this course
This course provides an exclusive opportunity for students of foundational knowledge to develop it into an advanced understanding of Unani medicine and Unani therapies' contemporary applications. Those who have completed Al Balagh Unani Medicine – Level 1 are eligible to enrol for Level 2.

Through the Level 2 course, students will strengthen their theoretical and practical knowledge and the skills pertaining to Unani medicine. It takes an advanced approach to Unani medicine and its principles to underpin various unsurpassed treatments in modern medical practices. The course aims to support the development of an in-depth understanding of the medical tradition of Unani medicine to enable the adequate provision of cure to the suffering individuals, as well as to provide a traditional-based, holistic model for those who practise Western Medical as a profession. Students will learn more about the philosophy, methodology of Unani medicine and application. The course presents a theoretical and practical view of physical well-being in Unani medicine. Furthermore, students will be able to join the degree level, Unani Medicine – Level 3 course, offered by Al Balagh Academy.

This is an excellent course, delivered by Unani medical researchers and professionals from diverse backgrounds, who specialise in Unani therapy and have years of experience in the subject. The course will cover broad key concepts within Unani medicine, develop an advanced understanding of traditional approaches, and enhance the existing foundational knowledge of the Unani treatments. The course is catered for anyone interested in Unani medicine and supporting people in the community through it. Unani medicine – Level 2 will provide a progressive and broad overview of each area with relevant and challenging concepts.
Frequently asked questions
What if I am not able to attend LIVE sessions?
If, in any case, you miss attending LIVE session, you can catch up by watching the video recordings later at your convenient time. To get access to the video recordings, you should visit "myAlbalagh" by using your sign-in details. You can get access to "myAlbalagh" through your laptop, desktop or from your mobile.
When will I have access to the online course material?
Right after successful enrolment, you will get access to myAlbalagh which is our online learning portal where you can get access to the pre-course material. The course content will be released gradually after starting the course.
How to enrol in this course?
To Enrol in the course you need to visit our website course page and select Enrol Now