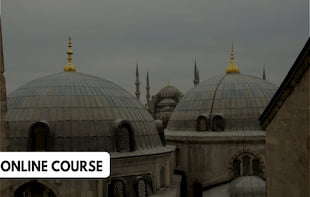 A STUDY OF AL-FAWZ AL-KABIR AND MUQADDAMA OF IBNTAYMIYYA
Enrollment in this course is by invitation only
About this course
A special advanced course designed for ʿulamā and advanced students who wish to learn advanced studies of Uṣūl al-Tafsīr through the study of classical kitabs. The course will cover al-Fawz al-KabīrfīUṣūl al-Tafsīrof the great Indian ScholarShah WaliyyullahDihlawī(born 1114/1703, India—died 1176/1762, India), and MuqaddamafīUṣūl al-Tafsīrof the great polymath Ibn Taymiyya(661/1263, in Harran–728/1328, in Damascus)
What you will learn
Demonstrate an in-depth understanding of the development of Qur'anic exegesis./li>
Gain an in-depth understanding of the Qur'anic hermeneutics through a methodical approach to its exegesis.
Demonstrate a familiarity with the terminology used in Qur'anic exegesis and gharāib.
Understand and apply the general principles of Qur'anic exegesis carefully.
Evaluate interpretations of the Qur'an in text and other literature critically.
Course Instructor
Shaykh Amin Kholwadia

Founder, Darul Qasim, Chicago, USA

Dr Rafaqat Rashid

(Academic Director, Al Balagh Academy, UK)
Frequently asked questions
What if I am not able to attend LIVE sessions?
If, in any case, you miss attending LIVE session, you can catch up by watching the video recordings later at your convenient time. To get access to the video recordings, you should visit "myAlbalagh" by using your sign-in details. You can get access to "myAlbalagh" through your laptop, desktop or from your mobile.
When will I have access to the online course material?
Right after successful enrolment, you will get access to myAlbalagh which is our online learning portal where you can get access to the pre-course material. The course content will be released gradually after starting the course.
How to enrol in this course?
To Enrol in the course you need to visit our website course page and select Enrol Now