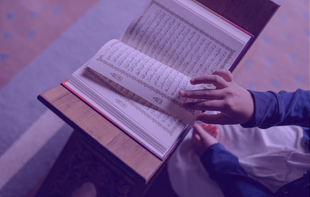 IHYA ULUM AL-DIN
Enrollment in this course is by invitation only
About this course
The Ihya Ulum Ad-din is a magnificent book of 40 volumes packed with immeasurable wisdom authored by the great 11th-century scholar Imam Abu Hamid Al-Ghazali.

Al Balagh Ihya Uloom al-din course aims to take you through the pearls of wisdom unfolded in Kitab al-Ilm (Book of Knowledge). This course will cover the chapter of knowledge (Kitab al ilm) which is one of 10 chapters from the book, containing 7 sections each.

The course will explore Imam Ghazali's approach to Virtue of knowledge, Compulsory Nature of Knowledge, Blameworthy Knowledge, Perils of knowledge, Perils of Disputation, Destruction of One's Morals from Disputation, Adab of Student and Teacher and Adab of Guide and Teacher. It will also discuss unique topics such as Scholars of Hereafter and Certitude and Imam Ghazali's explanation of Intellect.

This course is suitable for everyone who wishes to explore the gems of Imam Ghazal's book Ihya Uloom al-Din. It can be a guiding light for one to bring religion to life. It will aim to help the believer practice the outer form of the religion properly and bring its spirit to life and practice it with excellence.
What you will learn
Understand the structure of Imam Ghazali's Ihya Ulum al-Din – Kitab al-Ilm (Book of Knowledge).
Understand the implications of disputes and differences through our response to them.
Learn the Adab maintained between Teachers and students.
Learn Al Ghazali's approach to scholars of hereafter and certitude.
Course Instructor
Shaykh Haroon Sidat

(Research Associate, Cardiff University, UK)
Frequently asked questions
What if I am not able to attend LIVE sessions?
If, in any case, you miss attending LIVE session, you can catch up by watching the video recordings later at your convenient time. To get access to the video recordings, you should visit "myAlbalagh" by using your sign-in details. You can get access to "myAlbalagh" through your laptop, desktop or from your mobile.
When will I have access to the online course material?
Right after successful enrolment, you will get access to myAlbalagh which is our online learning portal where you can get access to the pre-course material. The course content will be released gradually after starting the course.
How to enrol in this course?
To Enrol in the course you need to visit our website course page and select Enrol Now