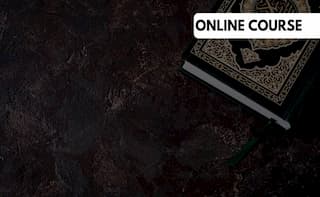 THE JEWELS OF THE QURAN
Kindly, visit our WEBSITE for paying in instalment
The Quran is like an ocean which carries in itself exquisitely beautiful pearls and jewels of incomparable value. It repeatedly calls the faithful towards itself to have a look into what it offers and be rich infinitely in terms of knowledge and good deeds, but, do we take the call?
Al Balagh Academy has offering a unique course that will take students on a thematic study of the Quran. Based, primarily on Imam Al-Ghazālī's book "Jawahir ul Quran", students will enjoy a truly engaging and exhilarating experience. The course's exciting and innovative approach will certainly bring contentment and bliss to your heart and enlighten your mind. As students you will be immersed into a truly insightful course where your soul will, insha-Allah, be reconnected with the Quran, its teachings and its spiritual insights. Help yourself be successful in this world and in the hereafter by commencing this journey.
What you will learn
Develop a distinct understanding of the major themes of the Quran.
Understand the key subjects as discussed in the Quran such as the knowledge of Allah the knowledge of the Divine Path the knowledge of the Hereafter, the knowledge of the Conditions of the Seekers and the Deniers, Knowledge of the Arguments against the Non-Believers and Knowledge of the Preparation for the Divine Journey.
Understand the Complex Situation of the Makki and Madani Period and appreciate how the prophet Muhammad (Sallallahu Alaihi Wasallam) has implemented the Quranic values in the society.
Understand the Quranic Values and Principles delivered for the mankind.
Identify and explain the effective methods and modes that could be employed to revive the Quranic values in today's society.
Course Instructor
Shaykh Mufti Saiful Islam

Shaykh Dr. Rafaqat Rashid

Mufti Abdur Raheem Ibn Dawood Limbada
Frequently asked questions
What if I am not able to attend LIVE sessions?
If, in any case, you miss attending LIVE session, you can catch up by watching the video recordings later at your convenient time. To get access to the video recordings, you should visit "myAlbalagh" by using your sign-in details. You can get access to "myAlbalagh" through your laptop, desktop or from your mobile.
When will I have access to the online course material?
Right after successful enrolment, you will get access to myAlbalagh which is our online learning portal where you can get access to the pre-course material. The course content will be released gradually after starting the course.
How to enrol in this course?
To Enrol in the course you need to visit our website course page and select Enrol Now