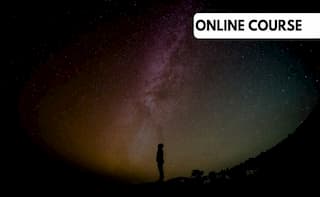 THE QUR'AN AND MODERN SCIENCE
Kindly, visit our WEBSITE for paying in instalment
About this course
The "Quran and Modern Science" course has been designed and developed with the purpose to explore the relationship between the Quran and Modern Science or the Modern Scientific method. It will provide students with an accurate reflection and understanding of the Quran. It will explore whether the modern scientific method is a reliable tool to assess the divine nature of the Quran and whether it should be used as a tool at all to comment on the Quran or its divine origin. The course will provide a profound analysis of arguments, counter-arguments and the various discourses which are relative to what science says. Students on the course will be able to analyse the extent to which it is right to justify, acknowledge, support or refuse proposed theories in light of the Quran or Quranic exegesis
What you will learn
Develop a distinct understanding of the compatibility between the Quran and Modern Science.
Examine the use of Science in Quranic exegesis in light of the experts of the field of exegesis (Tafsir)
Analyse key scientific discoveries such as the Big bang, Evolution and various other theories or discoveries in the light of the Quran or Islamic viewpoint.
Compare and evaluate criticism held by Scientists and Modern Theologists on Quran and learn how to deconstruct their claims in an academic manner.
Demonstrate an ability to identify contemporary issues related to the Quran and Modern Science and explain how to reconcile and discuss Science in the Quran.
Course Instructor
Shaykh Usman Ali

Shaykh Dr. Rafaqat Rashid

Ustadh Sharif Randhawa
Frequently asked questions
What if I am not able to attend LIVE sessions?
If, in any case, you miss attending LIVE session, you can catch up by watching the video recordings later at your convenient time. To get access to the video recordings, you should visit "myAlbalagh" by using your sign-in details. You can get access to "myAlbalagh" through your laptop, desktop or from your mobile.
When will I have access to the online course material?
Right after successful enrolment, you will get access to myAlbalagh which is our online learning portal where you can get access to the pre-course material. The course content will be released gradually after starting the course.
How to enrol in this course?
To Enrol in the course you need to visit our website course page and select Enrol Now