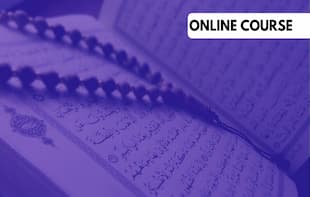 THE QUR'AN, THE BIBLE & HISTORY
Enrollment in this course is by invitation only
About this course
Al Balagh Academy is offering this exclusive course for those who would like to explore and analyse the Qur'an and the Bible in the light of History and Archaeology. The course will examine the Qur'anic narrative and compare it with the Biblical and Historical Narratives. The course will delve into different narratives of The Creation Story, The flood of Nuh, The story of Abraham and Joseph, The exodus, The Monarchy (Saul, David, Solomon & the Divided Kingdom), Jesus and Christian Origins, and The Muhammad Foretold.
What you will learn
Understanding the Qur'an's claims about biblical history, scripture, and tradition, and its own relationship to them.
Understanding how the Qur'an engages with and correctively retells stories from biblical tradition.
Understanding how historical criticism and archaeology provide background for understanding biblical and Qur'anic narratives.
Be equipped with the knowledge of an alternative medicine that is commonly used in Muslim communities.
Learning how to think through challenges to biblical and Islamic narratives from historical criticism and archaeology.
Course Instructor
Ustadh Sharif Randhawa
Frequently asked questions
How is this online course structured?
Our online course comprises of pre- recorded videos, online course material that include, presentations, reading material & online learning activities. The learners can ask questions and get their doubts cleared if any. You can get support from our dedicated academic support team during live sessions and even after it, as needed.
How long will I have access to the online course?
You will have access to the online course content for up to 2 years. If you want lifetime access, contact our admin team via Email at admin@albalaghacademy.com.
How to enrol in this course?
To Enrol in the course you need to visit our website course page and select Enrol Now