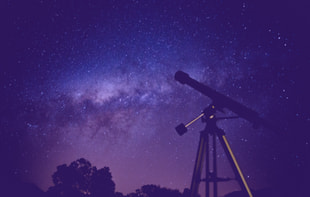 PHILOSOPHY OF SCIENCE
Enrollment in this course is by invitation only
About this course
This course will explore the various ways philosophers of science have discussed the nature of scientific theories, their justifications, and their metaphysical underpinnings from the lens of Islam. It will also help explain how these discussions can impact assessment of scientific theories in relation to Islamic beliefs.
The course will take you through the philosophical issues of Islam and science, like demarcation problem, methodological naturalism, value and objectivity, underdetermination, various models of explanation, laws of nature, scientific realism, scientism, science and metaphysics, and much more.
Science has made a significant impact on religious traditions, which has led to several developments in the field of Islam and science. This course will focus on the philosophical discussions of science that can help Muslims as they navigate their way in the interface of Islam and science.
What you will learn
Get an overview of philosophy of science.
Appreciate the historical developments in the field.
Understand the difference of opinions in the literature.
Recognise some of the main thinkers in the discourse.
Become familiar with some of the main works in the discipline.
Course Instructor
Dr.Shoaib Malik

Assistant Professor of Natural Sciences Zayed University, Dubai
Frequently asked questions
What if I am not able to attend LIVE sessions?
If, in any case, you miss attending LIVE session, you can catch up by watching the video recordings later at your convenient time. To get access to the video recordings, you should visit "myAlbalagh" by using your sign-in details. You can get access to "myAlbalagh" through your laptop, desktop or from your mobile.
When will I have access to the online course material?
Right after successful enrolment, you will get access to myAlbalagh which is our online learning portal where you can get access to the pre-course material. The course content will be released gradually after starting the course.
How to enrol in this course?
To Enrol in the course you need to visit our website course page and select Enrol Now