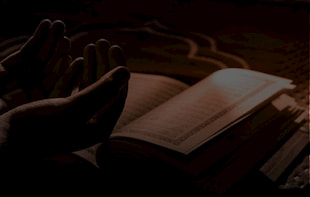 MURAQABAH AND MIND PEACEFULNESS
Enrollment in this course is by invitation only
About this course
Al Balagh is offering this first-of-its-kind online course on Muraqabah (Islamic Meditation/ Mind peacefulness). It will take you through a list of guided meditations. This course aims to help you practice presence, reduce stress, anxiety, and gain the ability to remember, control your mind and desires, and become more disciplined and mindful in all areas of life.
These unique course modules are inspired by Quranic verses and Ahadith, which will be used as starting points to a contemplative reflection upon and exploration of the state of meditation, or what we call meditative presence, during guided conscious breathing (Muraqabah) sessions. These guided meditations have been developed and adapted to suit Muslims' needs and sensitivities, over a period of six years, by Dr. Hasan Awan, MD primarily through monthly workshops on Islamic Meditation (Muraqabah).

Finally, the course will use the Five Pillars of Islam as starting points for contemplative reflections concerning how each, in their own way, mutually reinforce the qualities or attributes of meditative presence and living a spiritual life of religion with presence. In other words, the course will provide guided meditations out of the wisdom and inner meanings contained in the Five Pillars. The intention is to contemplatively experience and explore the spiritual presence of the Five Pillars (Arkan) of the Deen to deepen one's sense of presence of heart when performing or acting upon the Pillars and applying them to everyday living.

Students will learn how the techniques used in Muraqabah can be adapted and used as mindfulness-based stress reduction, mindfulness-based cognitive therapy, meditation, transcendental meditation, mind-body techniques (meditation, relaxation), and body-mind techniques. Although Muraqabah might not be effective for all mental health issues, it is highly recommended as a possible value for treating symptomatic anxiety, depression, and pain. However, Muslim clinicians must be properly trained in classical Sufi traditions before using these Muraqabah techniques in their clinical practice.

Students will also gain the ability to control their thoughts which will indirectly improve their spirituality. It will assist them in their worship and give them the strength to do good and forbid evil, helping them become closer to Allah every day.
What you will learn
Introduce you to the Islamic tradition of Muraqabah, Historic relevance and Islamic position.
Assist you in gaining control over your thoughts, emotions and mind.
Help you to practice presence in prayer and remember Allah with utmost dedication.
Understand the relevance of Muraqabah based on the Quran and Sunnah.
Employ the Five Pillars of Islam in practising Muraqabah.
Course Instructor
Dr Rafaqat Rashid

Academic Director, Al Balagh Academy, UK

Dr Hasan Awan

MD. Islamic Society of Baltimore Health Clinic and Private Practice, Internal Medicine
Frequently asked questions
What if I am not able to attend LIVE sessions?
If, in any case, you miss attending LIVE session, you can catch up by watching the video recordings later at your convenient time. To get access to the video recordings, you should visit "myAlbalagh" by using your sign-in details. You can get access to "myAlbalagh" through your laptop, desktop or from your mobile.
When will I have access to the online course material?
Right after successful enrolment, you will get access to myAlbalagh which is our online learning portal where you can get access to the pre-course material. The course content will be released gradually after starting the course.
How to enrol in this course?
To Enrol in the course you need to visit our website course page and select Enrol Now