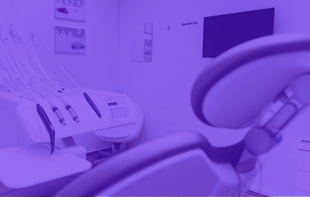 ACCREDITED ADVANCED CERTIFICATE COURSE IN MUSLIM CHAPLAINCY IN HEALTHCARE
Enrollment in this course is by invitation only
About this course
Al Balagh is offering a unique course that combines theory and practice to provide advanced chaplaincy education that reflects the diverse needs of the NHS, the patients, families/carers and staff who come from various cultural and faith/belief backgrounds.

This course aims to provide you with a chaplaincy education that will enable you to develop and acquire your knowledge, understanding, competence, capabilities, practical skills and core values from an Islamic perspective, which shapes the practice of contemporary professional chaplaincy in a modern healthcare environment.

Students get the opportunity to study Muslim Chaplaincy based on Islamic sources and contemporary critical analysis applied to the study of Islam and modern Muslim society. Specialist staff offer expertise in Muslim chaplaincy via a friendly teaching environment for students from diverse backgrounds.

Those who have completed level 1 of the Muslim Chaplaincy and counselling course by Al Balagh Academy are eligible to enrol for the Advanced certificate course. This course is suitable for those working as chaplains who have completed a recognised counselling skills course.
What you will learn
Demonstrate a theological understanding of health, sickness and suffering, including a critical reflection on the place of religious rituals in a healthcare setting.
Develop an understanding of the roles of the professional chaplain in contemporary society, the values that give shape to these roles and the skills required to provide spiritual care in a healthcare setting.
Acquire an in-depth understanding of spiritual, religious and pastoral care in a healthcare setting and the skills to provide this care with professionalism.
Develop the knowledge and skills to assess the spiritual needs of individuals in a healthcare setting, using varied resources and tools.
Integrate reflective practice with their work to provide excellent and relevant pastoral care and professional chaplaincy.
Frequently asked questions
What if I am not able to attend LIVE sessions?
If, in any case, you miss attending LIVE session, you can catch up by watching the video recordings later at your convenient time. To get access to the video recordings, you should visit "myAlbalagh" by using your sign-in details. You can get access to "myAlbalagh" through your laptop, desktop or from your mobile.
When will I have access to the online course material?
Right after successful enrolment, you will get access to myAlbalagh which is our online learning portal where you can get access to the pre-course material. The course content will be released gradually after starting the course.
How to enrol in this course?
To Enrol in the course you need to visit our website course page and select Enrol Now