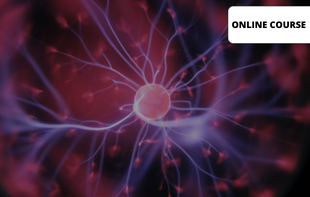 ISLAM AND SCIENCE
Enrollment in this course is by invitation only
About this course
This course the various aspects of the emerging field known as Islam and Science. It will cover key important discussions that impact Muslims' beliefs in relation to scientific developments. These will include the relationship between science and religion, laws of nature, miracles, big bang, design arguments, and evolution.
The course will introduce you to the emergence of Islam and science, and the Islamisation of the sciences. It will take you through scientific miracles in the Qur'an, developments in the history of science, laws of nature, evolution and its challenges, randomness and God's providence.
Science has made significant impacts on religious traditions with Islam being no different. This course will help present those interfaces with clarity along with ways of addressing those concerns.
What you will learn
Understand the different discussions in the field of Islam and science.
Appreciate the historical developments in the field.
Recognise at the various ways Islam and science can relate to one another.
Learn how to respond to various contentions between Islam and science.
Acknowledge the difference of opinions in the field.
Course Team
Dr Shoaib Ahmed Malik

Assistant Professor of Natural Sciences, Zayed University, Dubai
Frequently asked questions
What if I am not able to attend LIVE sessions?
If, in any case, you miss attending LIVE session, you can catch up by watching the video recordings later at your convenient time. To get access to the video recordings, you should visit "myAlbalagh" by using your sign-in details. You can get access to "myAlbalagh" through your laptop, desktop or from your mobile.
When will I have access to the online course material?
Right after successful enrolment, you will get access to myAlbalagh which is our online learning portal where you can get access to the pre-course material. The course content will be released gradually after starting the course.
How to enrol in this course?
To Enrol in the course you need to visit our website course page and select Enrol Now