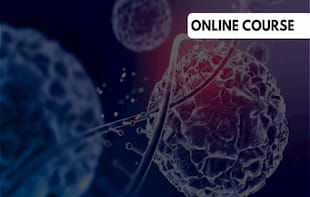 ISLAM AND EVOLUTION
Kindly, visit our WEBSITE for paying in instalment
About this course
The question of Islam's relationship to evolution is one of the most perplexing issues facing Muslims today. To address this concern, we have created multidisciplinary undergraduate course on Islam and Evolution. This course will deliver all the relevant dimensions of the discourse in detail. This includes the scientific, historical, theological and hermeneutical discussions which will be explored and delivered by leading authorities in their field of expertise.
What you will learn
Understand the theory of evolution scientifically and historically.
Acknowledge the theo-philosophical problems it raise.
Learn how to approach the discussion from the lens of the Sunni Schools (Ash'arism/Maturidism/Atharism).
Understand the hermeneutic (scriptural) nuances of the discussion.
Perceive the different ways Muslim thinkers have tried to look at the problem.
Course Instructor
Mufti Muntasir Zaman

MA in Islamic Studies from the Markfield Institute of Higher Education in Leicester, England

Dr. Carl Sharif El-Tobgui

Associate Professor of Arabic & Islamic Studies and Director of the Arabic Language Program at Brandeis

Dr. Ramon Harvey

Lecturer of Islamic Studies at Ebrahim College, a Muslim seminary, in London
Frequently asked questions
What if I am not able to attend LIVE sessions?
If, in any case, you miss attending LIVE session, you can catch up by watching the video recordings later at your convenient time. To get access to the video recordings, you should visit "myAlbalagh" by using your sign-in details. You can get access to "myAlbalagh" through your laptop, desktop or from your mobile.
When will I have access to the online course material?
Right after successful enrolment, you will get access to myAlbalagh which is our online learning portal where you can get access to the pre-course material. The course content will be released gradually after starting the course.
How to enrol in this course?
To Enrol in the course you need to visit our website course page and select Enrol Now