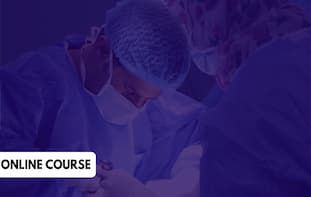 ISLAM, END-OF-LIFE AND PALLIATIVE CARE
Enrollment in this course is by invitation only
About this course
Al Balagh is offering, first of its kind, Islam, End-of-Life and Palliative Care online course to explore contemporary issues related to end-of-life care and palliative care from an Islamic perspective. The course aims to develop your knowledge, skills and confidence to care for Muslim patients who have terminal illnesses and their families. It will contribute to and enhance your ability to lead and drive effective care with Muslim patients suffering from advanced diseases.
What you will learn
Understand Islamic principles and practices of Islamic palliative care in a contemporary clinical context.
Provide support to Muslim patients with life-limiting illnesses and their families based on the Qur'an and Sunnah.
Differentiate between the effective comfort care for Muslim patients of different age groups suffering from terminal illnesses and severe diseases.
Help the patients and families to prepare Islamic will, take an informed decision regarding end-of-life care, like withdrawing life support, organ donation and DNR (Do-not-resuscitate order).
Compare and analyse Islamic and Western perspectives on grief and bereavement and the emotional support rendered to the families.
Frequently asked questions
What if I am not able to attend LIVE sessions?
If, in any case, you miss attending LIVE session, you can catch up by watching the video recordings later at your convenient time. To get access to the video recordings, you should visit "myAlbalagh" by using your sign-in details. You can get access to "myAlbalagh" through your laptop, desktop or from your mobile.
When will I have access to the online course material?
Right after successful enrolment, you will get access to myAlbalagh which is our online learning portal where you can get access to the pre-course material. The course content will be released gradually after starting the course.
How to enrol in this course?
To Enrol in the course you need to visit our website course page and select Enrol Now