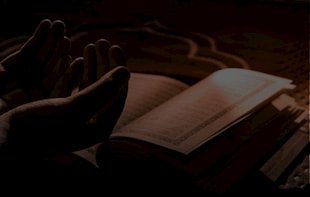 ISLAMIC HEALING
Enrollment in this course is by invitation only
About this course
Different theories in social sciences, psychology and humanities generally are grounded on a certain concept of self. The concept of self determines our behaviour and how it should be understood, regulated on the basis of body, mind and soul. In other words our spiritual state relates to our mind and body and regulates our physical state.
Islam has a centuries old tradition which has a lot to offer on this relationship between soul, mind and body. This unique course will provide an in-depth conceptual understanding of the definition, theory and practice of "Islamic Healing". It will challenge the way modern or conventional approaches are practiced today which can be materialistic, reductionist, contrary to Islamic theological principles and devoid of an Islamic model of spirituality.
What you will learn
Gain knowledge and practical understanding of Islamic healing and to become better informed.
Understand the different Islamic healing models and how they can be integrated into regular practice to modern context.
To further develop Islamic healing as a holistic approach to treatment and spirituality.
Learn lessons regarding the different reactions, approaches of early Muslims to increasing European dominance.
Course Instructor
Dr Iftekhar Ahmad Saifi

Doctor of Naturopathy, Dubai, UAE , BUMS (India) ND (USA) INM Clinic Dubai, UAE

Dr Shaykh Hatem al-Haj

Dean of Academics, Mishkah University, USA
Frequently asked questions
What if I am not able to attend LIVE sessions?
If, in any case, you miss attending LIVE session, you can catch up by watching the video recordings later at your convenient time. To get access to the video recordings, you should visit "myAlbalagh" by using your sign-in details. You can get access to "myAlbalagh" through your laptop, desktop or from your mobile.
When will I have access to the online course material?
Right after successful enrolment, you will get access to myAlbalagh which is our online learning portal where you can get access to the pre-course material. The course content will be released gradually after starting the course.
How to enrol in this course?
To Enrol in the course you need to visit our website course page and select Enrol Now