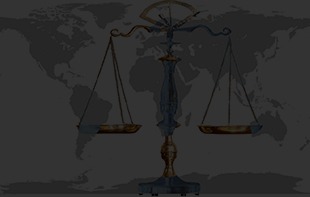 SHARI'AH ADVISORY AND AUDITING LEVEL - 1
Enrollment in this course is by invitation only
About this course
There is a rising inclination towards Islamic finance industry thereby creating a high demand for Shari'ah Advisors. Islamic Financial Institutions like islamic Banks etc need to make sure that their services and products are in-line with Shari'ah regulations related to the field of finance, thus making Shari'ah graduates demanded highly these days.
Al Balagh Academy is offering an exclusive Shari'ah Advisory and Auditing Programme for those Shari'ah graduates who wish to contribute in the Auditing industry as Shari'ah Advisory. This programme aims to equip and prepare you with in-depth knowledge of the field and teach you the functioning of Fiqh Muamalat in corporates, businesses and Islamic financial institutions.The main aims of this programme is to provide theoretical knowledge coupled with the practical application of Shari'ah Advisory.
What you will learn
Roles and functions of various Shari'ah compliance and review processes in financial institutions.
Correlation between a financial institution's Shari'ah Supervisory Board (SSB) and its internal Shari'ah compliance and review processes.
Mechanism to ensure Shari'ah compliance in accordance with resolutions and fatwas (Scholars' rulings) issued by SSB.
Technical review of banking and financial operations to determine Shari'ah compliance.
Establishing the foundations to gain stakeholders' trust and confidence in a financial institution's adherence to Shari'ah.
Frequently asked questions
What if I am not able to attend LIVE sessions?
If, in any case, you miss attending LIVE session, you can catch up by watching the video recordings later at your convenient time. To get access to the video recordings, you should visit "myAlbalagh" by using your sign-in details. You can get access to "myAlbalagh" through your laptop, desktop or from your mobile.
When will I have access to the online course material?
Right after successful enrolment, you will get access to myAlbalagh which is our online learning portal where you can get access to the pre-course material. The course content will be released gradually after starting the course.
How to enrol in this course?
To Enrol in the course you need to visit our website course page and select Enrol Now