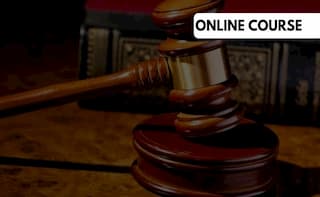 ISLAMIC FAMILY LAW COURSE - LEVEL 1
Enrollment in this course is by invitation only
About this course
Exploring the Most Challenging Areas of Islamic Family Law in a Globalized World including an analysis of the application of Islamic family law to the Western legal systems and how Sharia Councils can be accommodated in secular democratic countries. A Must-Attend online course for Solicitors, Lawyers, Ulama, Muftis, Imams, Judges, Law Students, Family Counsellors and Research Scholars.
The course aims to set the formation and development of Islamic Law in an historical context and gives students an understanding of the core sources of Islamic law. The course will illustrate the plurality of thought, custom and application of law within Muslim communities and introduce students to the critical discourse on this subject. The course will examine the institution of marriage in Islam to give students a clear grasp of the requirements for a valid marriage contract in Islamic law and will encourage students to look at the law of marriage from a comparative perspective, look at the influence of customary practice and examine the issues such as polygamy, consent, forced marriage and child marriage.
What you will learn
Appreciate the ways Islamic law are developed and applied to Muslim family law
Grasp the various conditions that need to be fulfilled for the validity of an 'aqd al-Nikah – a marriage contract
Understand the various avenues that leads to the dissolution of an 'aqd al-nikah"
Examine THE cultural, sociological and political issues surrounding the marriage and dissolution of marriage for Muslims today
Equip themselves in delving into the intricacies of parents and children relations, especially after the dissolution for a marriage based on classical jurisprudence
Course Instructor
Mufti Amjad Mohammed

Prof. Faizan Mustafa

Mufti Abdul Waheed
Frequently asked questions
What if I am not able to attend LIVE sessions?
If, in any case, you miss attending LIVE session, you can catch up by watching the video recordings later at your convenient time. To get access to the video recordings, you should visit "myAlbalagh" by using your sign-in details. You can get access to "myAlbalagh" through your laptop, desktop or from your mobile.
When will I have access to the online course material?
Right after successful enrolment, you will get access to myAlbalagh which is our online learning portal where you can get access to the pre-course material. The course content will be released gradually after starting the course.
How to enrol in this course?
To Enrol in the course you need to visit our website course page and select Enrol Now