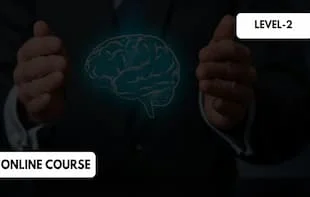 ISLAMIC COUNSELLING AND PSYCHOLOGY - LEVEL 2
Enrollment in this course is by invitation only
About this course
This is a unique opportunity to study and develop foundational knowledge into advanced understanding of Islamic Psychology and Counselling. Those who have completed AlBalagh Counselling and Psychology Level 1 are eligible to enrol for this course.
Students will strengthen, both their theoretical and practical knowledge and skills pertaining to it. It takes an advanced approach to Islamic counselling and the principles that underpin various forms of talking therapies rather than conventional psychological therapies. The course aims to support the development of counselling skills in the wider Muslim community to enable the effective provision of support to individuals suffering through psychological distress, as well as to provide faith-based holistic models for those who practise counselling as a profession. Students will learn and apply the philosophy and methodology of psychology from an Islamic perspective. The course will present a faith-based theoretical understanding of psychological well-being and support the development of good counselling skills in the community with complex patients. Furthermore, it will suggest practical ways of working with mentally distressed individuals and understanding where a specialist referral may be required.
What you will learn
Gain advanced knowledge and practical skills that will enable them to become better informed about Islamic Psychology and understanding psychological distress within an Islamic framework.
Develop skills in working with those in distress within an Islamic framework.
Understand where people may require specialist intervention and support.
Have the opportunity to discuss challenging questions with a team whom have a wide range of expertise in the field.
Course Instructors
Professor Dr G. Hussein Rassool FIIP

Director of Studies, Department of Islamic Psychology, Psychotherapy & Counselling

Dr. Hasan Awan

MD. Islamic Society of Baltimore Health Clinic and Private Practice, Internal Medicine

Shaykh Yunus Dudhwala

Head of Chaplaincy and Bereavement Services, Barts Health NHS Trust, UK

Mufti Muhammad ibn Adam

Darul Iftaa, Leicester, UK
-->
Frequently asked questions
What if I am not able to attend LIVE sessions?
If, in any case, you miss attending LIVE session, you can catch up by watching the video recordings later at your convenient time. To get access to the video recordings, you should visit "myAlbalagh" by using your sign-in details. You can get access to "myAlbalagh" through your laptop, desktop or from your mobile.
When will I have access to the online course material?
Right after successful enrolment, you will get access to myAlbalagh which is our online learning portal where you can get access to the pre-course material. The course content will be released gradually after starting the course.
How to enrol in this course?
To Enrol in the course you need to visit our website course page and select Enrol Now