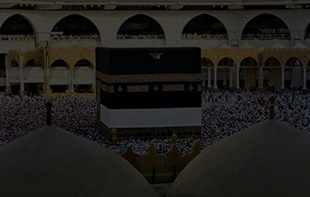 ISLAMIC CREED
Enrollment in this course is by invitation only
About this course
The Introduction to Islamic Creed (Risālat fi 'Ilm al-Tawhīd) is a concise text for all times. It details what a Muslim must know, believe and inwardly comprehend. This course offers a coherent account of the core elements of our belief system as Muslims. It will focus on the belief in Allah, Prophets, Divine Books, Angels, Divine Decree, and the Last Day.Through this course, the young Muslims can establish firm roots in their faith, which will help them in remaining steadfast and educated about the fundamentals of their faith.
What you will learn
Understand knowledge of the essentials of Muslim theology.
Be able to distinguish truth from falsehood and orthodox from heterodox.
Identify the Ahl al-Sunna wa al-Jama'a belief from the other sects' beliefs.
Learn and practice the fundamental Islamic religious principles.
Frequently asked questions
What if I am not able to attend LIVE sessions?
If, in any case, you miss attending LIVE session, you can catch up by watching the video recordings later at your convenient time. To get access to the video recordings, you should visit "myAlbalagh" by using your sign-in details. You can get access to "myAlbalagh" through your laptop, desktop or from your mobile.
When will I have access to the online course material?
Right after successful enrolment, you will get access to myAlbalagh which is our online learning portal where you can get access to the pre-course material. The course content will be released gradually after starting the course.
How to enrol in this course?
To Enrol in the course you need to visit our website course page and select Enrol Now