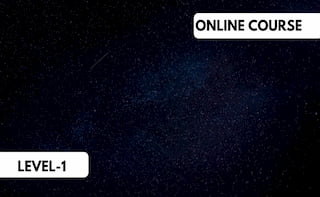 ISLAMIC BANKING AND FINANCE
Enrollment in this course is by invitation only
About this course
Islamic Banking and Finance-Level 1 aims to introduce students to core norms, modes, principles, basic models of Islamic banking and finance, and to the analysis of the relationship between Islamic and conventional banks. Comprised of 12 online lectures, the course covers a range of topics, including the prohibition of Riba, Islamic financial contracts, Islamic capital market, Islamic microfinance models, Islamic insurance, and other contemporary issues related to Islamic finance.


he course will also address the real-world dilemmas related to banking loans, overdrafts, mortgages, insurance issues faced by Muslims while dealing with conventional banking. This entry-level course is suitable for both beginners and those with a good understanding of Islamic finance. A beginner will be given an overview of the basic functioning of finance in Shar'iah, and those with better knowledge of Islamic finance will be educated on the systematic approach to Shar'iah based finance. This foundational ideology will then be built further in level two and three of the course, where one, as an entry-level student, will develop a personal approach to Islamic finance and economics.
What you will learn
Become familiar with foundational Islamic banking and finance.
Distinguish between Islamic banking and conventional banking.
Gain insight into all facets of Islamic banking and finance, including the history of Islamic banking along with an understanding of Islamic economics.
Be equipped with the understanding of rationality behind Islamic rulings on various financial contracts
Identify Shari'ah based principles and Islamic values in Islamic finance.
Be able to analyse and apply the Islamic rulings in the context of Islamic banking and finance.
Course Instructor
Mufti Muhammed Ibn Adam al Kawthari

Mufti Muhammed Zubair Butt

Mufti Barkatullah Qasmi
Frequently asked questions
What if I am not able to attend LIVE sessions?
If, in any case, you miss attending LIVE session, you can catch up by watching the video recordings later at your convenient time. To get access to the video recordings, you should visit "myAlbalagh" by using your sign-in details. You can get access to "myAlbalagh" through your laptop, desktop or from your mobile.
When will I have access to the online course material?
Right after successful enrolment, you will get access to myAlbalagh which is our online learning portal where you can get access to the pre-course material. The course content will be released gradually after starting the course.
How to enrol in this course?
To Enrol in the course you need to visit our website course page and select Enrol Now