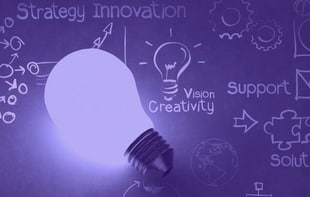 ISLAMIC HOMESCHOOLING AND CHARACTER BUILDING
Enrollment in this course is by invitation only
About this course
The decision to homeschool children and an Islamic upbringing is difficult. All parents want to match, if not surpass, the highest education standard. Homeschooling for Muslim Parents online course aims to guide you step-by-step on choosing the best homeschooling technique for your family and how to do it competently.
Al Balagh Homeschooling for Muslim Parents is a transformative short course designed to provide you with detailed information, mentorship, support, and guidance. It will help you build a happy, prosperous homeschool that you can be confident, excited and passionate about.

This course is perfectly suitable for Muslim mothers who are preparing to start in the future and present home educators who need systematic training and motivation boost.

It is also recommended for parents who wish to learn how to assist their kids with afterschool or homework, parents who wish to play a more active role in their kids' education and the teachers who wish to implement homeschooling principles and techniques in their classrooms.
What you will learn
Introduce and explain home education while busting the common homeschool myths and misconceptions.
Demonstrate how to address homeschool fears and conquer them.
Deschooling you and your child in terms of conventional schooling practices and habits.
Introduce and explain the popular homeschool methods and warn against that which is harmful to a Muslim and adapt to popular homeschool methods that match a Muslim home.
Guide you through simple lesson planning principles.
Establish a homeschool space that incites curiosity and creates interest – irrespective of the size of your home or budget.
Explore some of the basic strategies to run and manage home like a pro and homeschool.
Guide you to create your homeschool map that meets your family's individual requirements and goals.
Course Instructor
Shaykh Ismail Kamdar

Ustadah Bela Khan
Frequently asked questions
How is this online course structured?
Our online course comprises of pre- recorded videos, online course material that include, presentations, reading material & online learning activities. The learners can ask questions and get their doubts cleared if any. You can get support from our dedicated academic support team during live sessions and even after it, as needed.
How long will I have access to the online course?
You will have access to the online course content for up to 2 years. If you want lifetime access, contact our admin team via Email at admin@albalaghacademy.com.
How to enrol in this course?
To Enrol in the course you need to visit our website course page and select Enrol Now