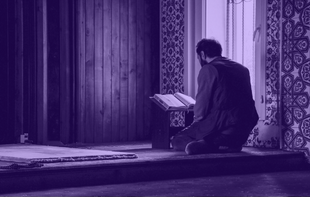 HIFDH AL-QUR'AN(Essential)
Enrollment in this course is by invitation only
About this course
Al Balagh Hifdh al-Qur'an programme is based on a unique approach to memorisation with the traditional Hardoi system and contemporary techniques. This programme is designed for professionals, university students, homemakers, working sisters and everyone who has a desire to memorise the important chapters and verses of the holy Qur'an. Students can pace through the levels based on their calibre and passion. The main aim is for you to learn and recite them in your prayers and be able to capture the light of the Qur'an in their hearts. By the end of the course, you will get the certificate for completing the essential Surahs of the holy Quran. The teacher will grant you a Shahada for memorising those Surahs when you recite it to them while applying the Tajwīd rules.
What you will learn
Recite the Qur'an with better pronunciation and Tajwid.
Complete the memorisation of everything from their syllabus.
Know the techniques of reviewing what you learn.
Learn how to retain the chapters that you have memorised.
Understand the general meaning and reasons for revealing the verses.
Frequently asked questions
What if I am not able to attend LIVE sessions?
If, in any case, you miss attending LIVE session, you can catch up by watching the video recordings later at your convenient time. To get access to the video recordings, you should visit "myAlbalagh" by using your sign-in details. You can get access to "myAlbalagh" through your laptop, desktop or from your mobile.
When will I have access to the online course material?
Right after successful enrolment, you will get access to myAlbalagh which is our online learning portal where you can get access to the pre-course material. The course content will be released gradually after starting the course.
How to enrol in this course?
To Enrol in the course you need to visit our website course page and select Enrol Now