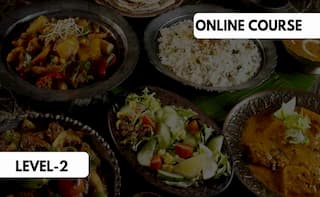 THE FIQH OF HALAL FOOD AND PRODUCTS -LEVEL 2
Kindly, visit our WEBSITE for paying in instalment
About this course
The Fiqh of Halal Food and Products -Level 2 is an advanced course which provides internationally relevant, multidisciplinary education for those who want to create a safe world for Halal food consumption through research, education, and practice.
To prepare for serving the Ummah in the field of Halal Food, the course will build expertise in the relevant concepts of Islamic Fiqh and customize learning with advanced knowledge and skill development in areas like identifying and analyzing key Sharia issues, applying the Islamic rulings in today's complex industrialized world, evaluating different opinions, analyzing relevant Islamic literature and understanding Halal certification and regulations.
The course will address the topics such as: Introduction to Food Science and Technology, Understanding Food Chemistry, The Global Halal Food Market and International Halal Certification System and International Food Regulations to prepare them for addressing real-world issues.
What you will learn
Develop advanced knowledge of contemporary Halal studies through advanced study, analysis and research on Halal food and products.
Assess, identify, analyse key Halal Sharia issues, application principles, halal rulings and regulations, in today's complex industrialised world
Gain real-world experience through applied practice and by being with professionals working in the Halal Food Sector.
Be able to work as a thought-leader, expert in the Halal food industry – Halal certification bodies, Halal food industry, Halal awareness organisations, Halal consulting and research firms, pharmaceutical and biotech companies, and local and national government organisations.
Be able to serve the ummah in the field of Halal food and thus contribute towards developing a safe world for Halal food consumption.
Course Instructor
Shayk Yunus Doodhwala

The Chair of the Halal Monitoring Committee -HMC, London, UK

Shaykh Hamzah Wald Maqbul

HFSAA Shariah Advisor, USA

Mufti Muhammad Ibn Adam

Director and researcher at the Institute of Islamic Jurisprudence (Darul Iftaa, www.daruliftaa.com)
Frequently asked questions
What if I am not able to attend LIVE sessions?
If, in any case, you miss attending LIVE session, you can catch up by watching the video recordings later at your convenient time. To get access to the video recordings, you should visit "myAlbalagh" by using your sign-in details. You can get access to "myAlbalagh" through your laptop, desktop or from your mobile.
When will I have access to the online course material?
Right after successful enrolment, you will get access to myAlbalagh which is our online learning portal where you can get access to the pre-course material. The course content will be released gradually after starting the course.
How to enrol in this course?
To Enrol in the course you need to visit our website course page and select Enrol Now