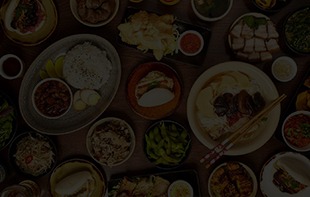 THE FIQH OF HALAL FOOD LEVEL - 1
Enrollment in this course is by invitation only
About this course
Al Balagh Academy is offering an exclusive course on the Fiqh of Halal Food. This course provides the students with an in-depth understanding of Islamic rulings related to Halal and Haram Food in the contemporary world. It will cover everything from the fundamentals of Islamic dietary laws to contemporary issues and challenges faced by the Muslim communities around the world, arising from the halal food industry.
What you will learn
Attain the knowledge and practical skills that will make them better-informed about Islamic perspectives and Fatawas on halal and haram food, medicine and cosmetics.
Describe the concept of halal & haram in Islam and explain with examples of halal food and non-halal food.
Understand the sources of the laws & objectives of Islamic shari'ah, describe principles of halal and haram in Islam and apply the knowledge in the halal industry.
Explain and discuss non-halal issues related to food additives
Describe examples of halal ingredients and non-halal ingredients that are used in the food industry.
Distinguish the types of Najs and explain the fundamental customs, and cleansing during the processing.
Interpret the halal slaughtering concept precisely and discuss its pillars & requirements for application in food production.
Identify and distinguish the corrupt practices prevalent in the Halal food industry and explain the authentic and accepted Islamic rulings and Fatawa.
Understand the Halal Food Chain and the quality system of food processing and production
Learn the various methods of tractability and authentication of halal and haram materials used in the food processing industry.
Course Instructor
Dr Awal Fuseini

Academic/Researcher, Bristol University, UK

Mufti Abdullah Nana

Author, Co-founder of American Fiqh Academy, US
Frequently asked questions
What if I am not able to attend LIVE sessions?
If, in any case, you miss attending LIVE session, you can catch up by watching the video recordings later at your convenient time. To get access to the video recordings, you should visit "myAlbalagh" by using your sign-in details. You can get access to "myAlbalagh" through your laptop, desktop or from your mobile.
When will I have access to the online course material?
Right after successful enrolment, you will get access to myAlbalagh which is our online learning portal where you can get access to the pre-course material. The course content will be released gradually after starting the course.
How to enrol in this course?
To Enrol in the course you need to visit our website course page and select Enrol Now