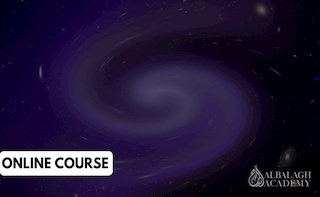 FIVE PROOFS FOR THE EXISTENCE OF GOD
Enrollment in this course is by invitation only
About this course
This course is unique in that it revolves around scholastic arguments for God's existence in light of modern developments in philosophy of religion and the natural sciences, making this extremely relevant in light of the growing atheism we see today. While the course itself is dense, it requires no prerequisites in philosophy, theology or science.
What you will learn
To appreciate the different kinds of arguments for God's existence
To acknowledge and understand the challenges theism faces in contemporary philosophy and modern science
To be able to think critically and independently about the arguments.
To understand how interdisciplinary inquiries work.
Course Instructor
Dr.Shoaib Malik
Frequently asked questions
What if I am not able to attend LIVE sessions?
If, in any case, you miss attending LIVE session, you can catch up by watching the video recordings later at your convenient time. To get access to the video recordings, you should visit "myAlbalagh" by using your sign-in details. You can get access to "myAlbalagh" through your laptop, desktop or from your mobile.
When will I have access to the online course material?
Right after successful enrolment, you will get access to myAlbalagh which is our online learning portal where you can get access to the pre-course material. The course content will be released gradually after starting the course.
How to enrol in this course?
To Enrol in the course you need to visit our website course page and select Enrol Now