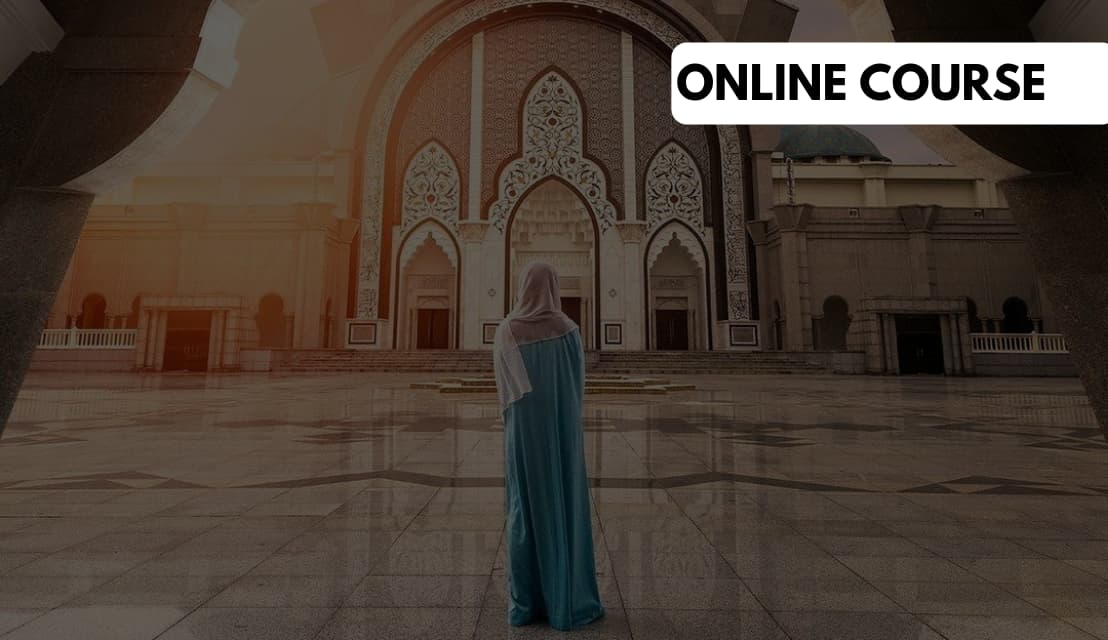 THE FIQH AND STATUS OF WOMEN - LEVEL 1
Enrollment in this course is by invitation only
About this course
A unique and comprehensive online course developed exclusively for our sisters to address contemporary issues
The Aim of this course is to empower and motivate Muslim women to play an important role in society without compromising the Islamic values. The course will highlight the Important topics such as the status of women in Islam, the wisdom behind the Islamic rulings and how the Islamic moral code addresses ethical voids in society. Further, the course will focus on "Deconstructing Feminist Ideologies" and " Exposing Western Myths about Muslim women" by presenting a comparative analysis of Western and Islamic perspectives on women rights.
What you will learn
To educate women and develop an understanding of Islamic rulings related to Muslim women especially in a modern context.
To provide a comprehensive guide for Muslim women focusing on their spiritual, social, economic and political roles.
To educate the important Islamic rulings covering the unique topics such as Make-up, Shopping, Dressing, Fashion and Social Interaction.
To provide Islamic narratives on some of the challenging concepts such as Women Rights, Feminism, Gender Equality, Women Empowerment, Liberty and Freedom.
To provide an opportunity to the sisters to enhance their Islamic understanding without compromising their family and professional life and be productive.
Course Instructor
Ustadah Romana Ahmed

Ustadah Zara Faris

Mufti Muhammad ibn Adam al-Kawthari
Frequently asked questions
What if I am not able to attend LIVE sessions?
If, in any case, you miss attending LIVE session, you can catch up by watching the video recordings later at your convenient time. To get access to the video recordings, you should visit "myAlbalagh" by using your sign-in details. You can get access to "myAlbalagh" through your laptop, desktop or from your mobile.
What do you mean by 1-to-1 Mentor Support?
We understand you may need personalised support from the mentor. Therefore, we are facilitating one-to-one mentor support to ensure your personal and professional growth. Your personal mentor will be helping you through out the course with understanding more about anything related to the course. You may contact him by Email, Whatsapp or book an appointment and meet him online
How to enrol in this course?
To Enrol in the course you need to visit our website course page and select Enrol Now