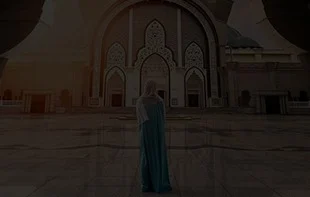 THE FIQH AND STATUS OF WOMEN
Enrollment in this course is by invitation only
About this course
This unique and comprehensive online course will shed light on contemporary Islamic rulings related to Muslim women's public and private life. The course will explore a wide range of issues related to modernity and the impact of modern technological advancement on behaviour and perception.
Aims & Objectives
To educate women and develop an understanding of Islamic rulings related to Muslim women especially in a modern context.
To provide a comprehensive guide for Muslim women focusing on their spiritual, social, economic and political roles.
To provide Islamic narratives on some of the challenging concepts such as Women Rights, Feminism, Gender Equality, Women Empowerment, Liberty and Freedom.
To provide an opportunity to the sisters to enhance their Islamic understanding without compromising their family and professional life and be productive.
Frequently asked questions
What if I am not able to attend LIVE sessions?
If, in any case, you miss attending LIVE session, you can catch up by watching the video recordings later at your convenient time. To get access to the video recordings, you should visit "myAlbalagh" by using your sign-in details. You can get access to "myAlbalagh" through your laptop, desktop or from your mobile.
When will I have access to the online course material?
Right after successful enrolment, you will get access to myAlbalagh which is our online learning portal where you can get access to the pre-course material. The course content will be released gradually after starting the course.
How to enrol in this course?
To Enrol in the course you need to visit our website course page and select Enrol Now