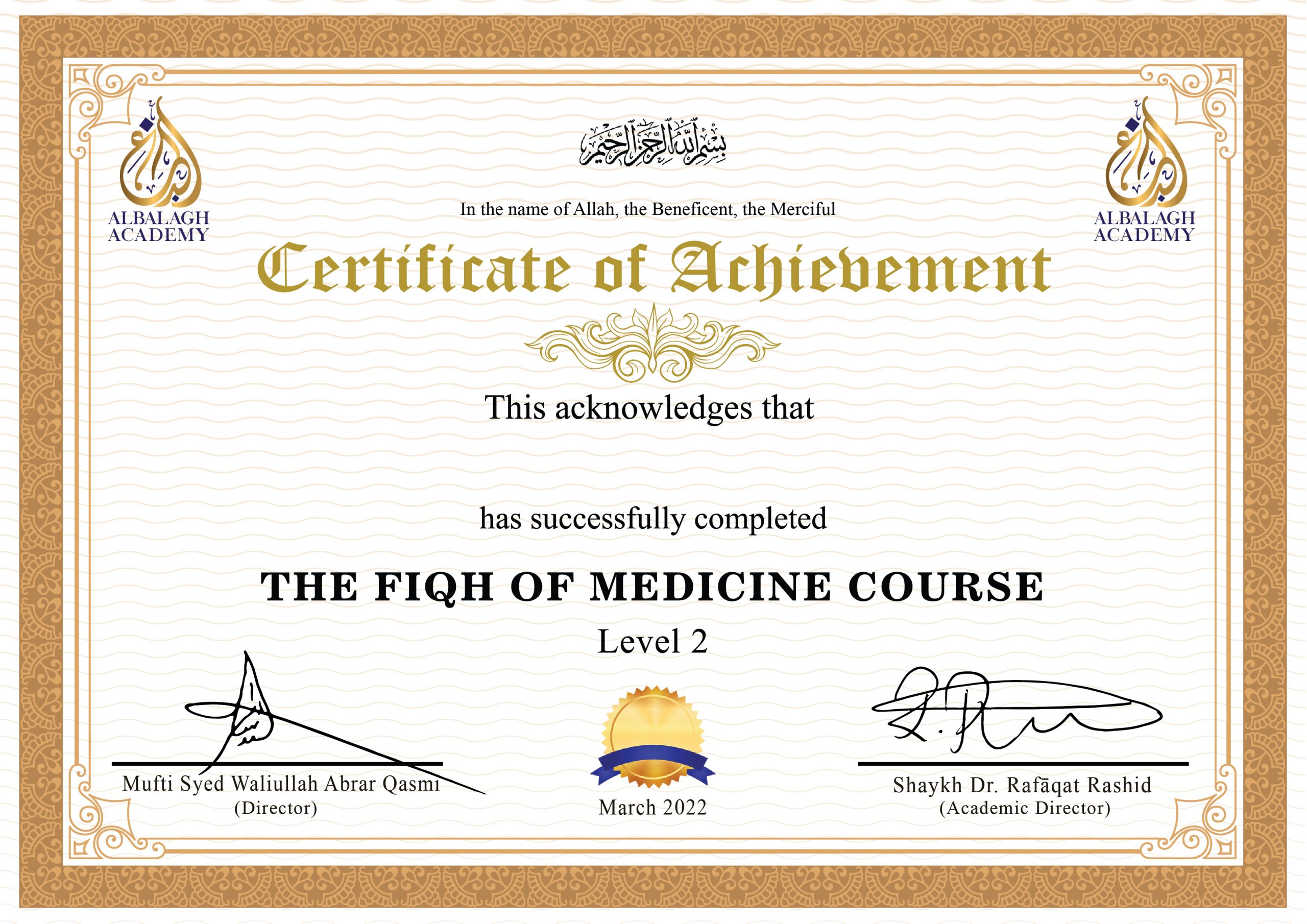 THE FIQH OF MEDICINE COURSE-LEVEL 2
Enrollment in this course is by invitation only
About this course
The course provides an in-depth conceptual introduction to the field of Islamic bioethics and will examine the practical and theological ethics of medical issues in Muslim contexts and from an Islamic perspective. The course will cover key concepts within Islamic theology, epistemology, and fiqh pertaining to modern-day medicine. The course will conclude with applying principles discussed in the course, to contemporary medical cases.
What you will learn
To describe the Islamic legal and ethical perspectives to contemporary medical issues.
To understand the principles of Islamic Jurisprudence [Usul ul Fiqh] as a basis for the practice of medicine in accordance with shari'ah.
To develop a greater understanding of the Islamic rulings relating to the field of Islamic medical ethics.
To discuss critical concepts of Islamic theology and doctrinal positions that underpin Islamic moral frameworks.
Course Instructor
Shaykh Dr Rafaqat Rashid

Al Balagh Academy, UK

Mufti Muhammed Zubair Butt

Chair,Al Qalam, UK

Mufti Muhammad Ibn Al-Kawthari

Darul Iftaa,Leicester,Uk
Frequently asked questions
What if I am not able to attend LIVE sessions?
If, in any case, you miss attending LIVE session, you can catch up by watching the video recordings later at your convenient time. To get access to the video recordings, you should visit "myAlbalagh" by using your sign-in details. You can get access to "myAlbalagh" through your laptop, desktop or from your mobile.
When will I have access to the online course material?
Right after successful enrolment, you will get access to myAlbalagh which is our online learning portal where you can get access to the pre-course material. The course content will be released gradually after starting the course.
How to enrol in this course?
To Enrol in the course you need to visit our website course page and select Enrol Now