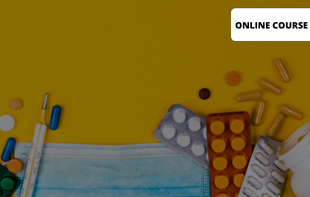 THE FIQH OF MEDICINE -LEVEL 1
Enrollment in this course is by invitation only
About this course
To Enrol with pay in installment please visit the website course page
This unique course provides an in-depth introduction to the field of Medical Fiqh and its relationship with Islamic bioethics, for both medical professionals and Muslim scholars. Students will learn principled practical and theological approaches to medical ethical dilemmas. The course will cover key concepts within Islamic theology, usul al-fiqh, epistemology, and fiqh pertaining to modern-day medicine, whilst applying principles discussed in the course to contemporary medical cases.
What you will learn
Gain knowledge and practical skills that will enable them to become better informed about Islamic bioethics literature
Engage in moral reasoning about clinical ethics cases.
Understand the different Islamic views relating to the field of medicine in a modern context.
Advise and inform patients and doctors about Islamic rulings relating to contemporary medical issues.
Apply the Islamic principles to the present day medical case studies
Course Team
Dr Rafaqat Rashid

Dr Muhammad Mansur Ali

Shaykh Yunus Dudhwala

Dr Hassan Chamsi-Pasha

Mufti Muhammad Ibn Adam
Frequently asked questions
How is this online course structured?
Our online course comprises of pre- recorded videos, online course material that include, presentations, reading material & online learning activities. The learners can ask questions and get their doubts cleared if any. You can get support from our dedicated academic support team during live sessions and even after it, as needed.
How long will I have access to the online course?
You will have access to the online course content for up to 2 years. If you want lifetime access, contact our admin team via Email at admin@albalaghacademy.com.
How to enrol in this course?
To Enrol in the course you need to visit our website course page and select Enrol Now