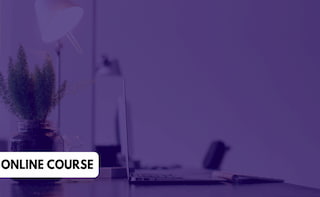 EMPLOYABILITY SKILLS TRAINING
Enrollment in this course is by invitation only
About this course
For many, a career for life is no longer an option. Most people will hold jobs with a variety of employers and move across different employment sectors throughout their working life. Therefore, we all need to be flexible in our working patterns and be prepared to change jobs or sectors if we believe there are better opportunities elsewhere or the need to move arises.
We need to understand that all of us have a set of transferable skills or employability skills. These are skills that are not specific to one particular career path but are useful across all Employment Sectors.
Employers are often looking for skills that go beyond qualifications and experience.Your education and experience may make you eligible to apply for a job but, to be successful in most roles, you will need skills that you are likely to develop over time. Some will be specific to the job, but the vast majority will be the 'soft skills' that are applicable in any job or employment sectors. These soft skills are 'employability skills' – it is what makes you employable.

These skills are believed to equip the employee to carry out their role to the best of their ability. Employability depends on your knowledge, skills and attitudes, how you use those assets, and how you present them to employers.
What you will learn
Attain improved communication and other essential interpersonal skills.
Gain ease in switching jobs in the same or different sectors.
Develop enhanced productivity, efficiency and effectiveness.
Be equipped with a set of transferable team-building skills and general employability skills.
Gain expertise in time management and negotiation.
Course Instructor
Ustadh Kaushar Tai
Frequently asked questions
How is this online course structured?
Our online course comprises of pre- recorded videos, online course material that include, presentations, reading material & online learning activities. The learners can ask questions and get their doubts cleared if any. You can get support from our dedicated academic support team during live sessions and even after it, as needed.
How long will I have access to the online course?
You will have access to the online course content for up to 2 years. If you want lifetime access, contact our admin team via Email at admin@albalaghacademy.com.
How to enrol in this course?
To Enrol in the course you need to visit our website course page and select Enrol Now