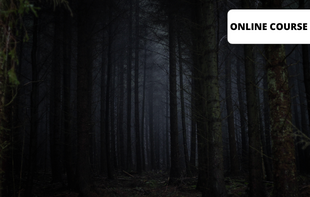 ATHEISM AND ISLAM - LEVEL 1
Enrollment in this course is by invitation only
About this course
The course provides an in-depth conceptual analysis of Atheism and various Islamic theological perspectives. It aims to shed intelligible light on how various Islamic perspectives (from a range of different disciplines) overcome the conceptual issues presented by atheism. The course shall offer an extensive variety of outlooks that hope to explicate the profound nature of atheistic and humanistic polemics against the Islamic tradition. More importantly, it shall explore a wide range of theoretical responses that attempt to set the foundations for (theological) narratives in addressing such issues.
The course aims to provide both theory and case-based practical advice on some of the most common and challenging issues for Muslims with respect to atheism. It aims to provide rational and theological narratives to address such issues . Some of the topics that will be addressed are as follows:
What is new atheism and what does it propagate
Why are some Muslims becoming atheists
Why are some atheists becoming Muslim
The course covers all the fundamental aspects of contemporary issues related to the subject of Atheism from an Islamic perspective. This course is only Level 1. There are 3 levels. Level 1 is to be delivered over 4 months. Level 2 and 3 will be delivered after the level 1 for those who wish to progress further. The live online interactive sessions are delivered on Saturdays for up to 2-3 hours with break intervals.
What you will learn
Gain knowledge and practical skills that will enable them to become better informed about atheism, its fallacies, deficiencies and its overall problem
Understand the Islamic theological views relating to the subject and engage with the narratives.
Advise and inform others about Islamic theological perspectives and atheism.
Have the opportunity to discuss challenging questions with experts in the field.
Course Instructor
Dr Rafaqat Rashid

Ustadh Asadullah Ali Al-Andalusi

Dr. Mufti Abdur-Rahman Mangera

Dr Shoaib Malik
Frequently asked questions
What if I am not able to attend LIVE sessions?
If, in any case, you miss attending LIVE session, you can catch up by watching the video recordings later at your convenient time. To get access to the video recordings, you should visit "myAlbalagh" by using your sign-in details. You can get access to "myAlbalagh" through your laptop, desktop or from your mobile.
When will I have access to the online course material?
Right after successful enrolment, you will get access to myAlbalagh which is our online learning portal where you can get access to the pre-course material. The course content will be released gradually after starting the course.
How to enrol in this course?
To Enrol in the course you need to visit our website course page and select Enrol Now