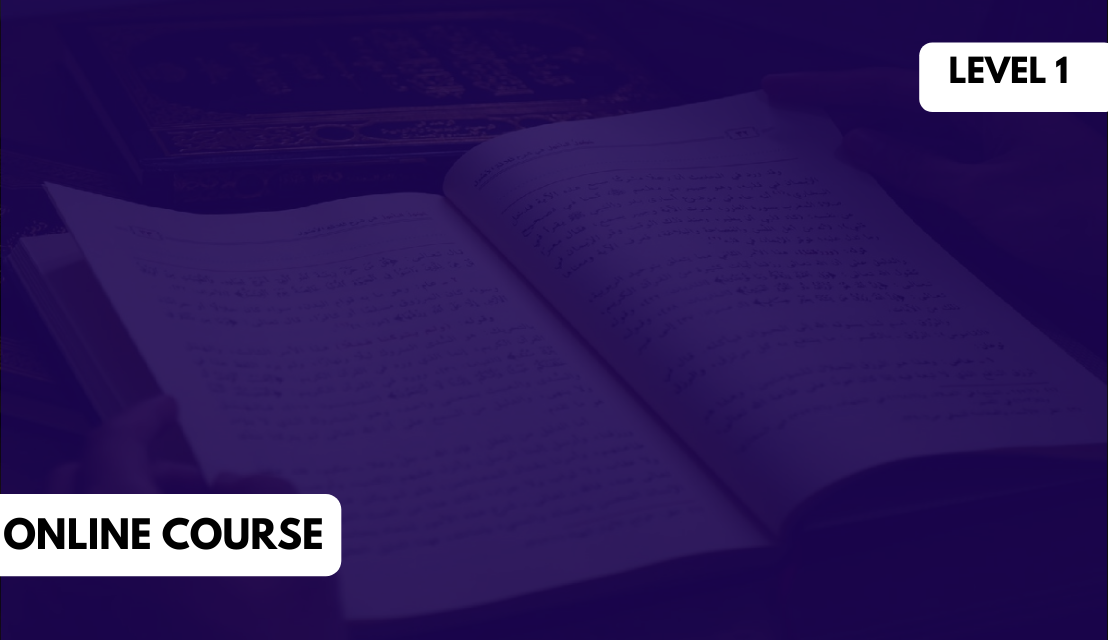 MASTERING ARABIC LITERATURE LEVEL-1
Enrollment in this course is by invitation only
About this course
The Al Balagh Mastering Arabic Literature course covers the intermediate Arabic Literature of Dars Nizami syllabus. This course aims to teach Arabic literature; theoretical and applied topics. It covers the various aesthetic and linguistic components of the language to introduce literature and to analyse the literary genres belonging to it.
This course intends to introduce students to new vocabulary and the various literary styles that you can use in daily communication, attaining the enormous depth of the Arabic language from the roots of Classical Arabic all the way to the Modern Standard Arabic which is used across the world today.
What you will learn
Explain the concept of Arabic poetry and prose in Arabic of different eras.
Meet the cultural and social norms through advanced one-to-one conversations.
Qualify for advanced analytical research of Arabic literature in reading.
Manifest advanced control over the morphology of language and the generally used syntactic structures.
<
Extract, analyse and differentiate between the Arabic literature belonging to the different periods.
Place arguments in Arabic about the various aspects of Arabic literature.
Course Instructor
Shaykh Mustaqeem Shah
Frequently asked questions
What if I am not able to attend LIVE sessions?
If, in any case, you miss attending LIVE session, you can catch up by watching the video recordings later at your convenient time. To get access to the video recordings, you should visit "myAlbalagh" by using your sign-in details. You can get access to "myAlbalagh" through your laptop, desktop or from your mobile.
When will I have access to the online course material?
Right after successful enrolment, you will get access to myAlbalagh which is our online learning portal where you can get access to the pre-course material. The course content will be released gradually after starting the course.
How to enrol in this course?
To Enrol in the course you need to visit our website course page and select Enrol Now