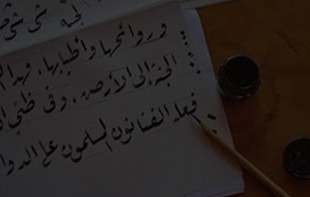 MASTERING CLASSICAL ARABIC LEVEL-1
Enrollment in this course is by invitation only
About this course
Al Balāgh Classical Arabic – Level 1 online course is designed for those who have a keen interest to learn classical Arabic. Our exclusive Arabic online course intends to help you learn Classical Arabic as a Foundational student and navigate your Classical Arabic learning journey through the different levels using expert instructors and the best of online technology. The course will develop advanced skills in reading, speaking and summarising Classical Arabic texts.

This is an excellent opportunity for you to learn Arabic online delivered by an institute that specialises in delivering courses from beginner to advanced levels of classical Arabic text. Learn to translate Arabic text at all levels tailored at your level. Learn to speak Arabic, write Arabic and be able to understand the Classical language using some of the best online technology by a reputable Institute under the instruction of experienced traditional Muslim scholars. Arabic is a rich language with great heritage in the fields of literature, theology and many sciences. The ability to speak, write and read this language fluently will allow you to understand the depth of the magnificent Qurān and other classical traditional texts. This course will start your Arabic learning journey at intermediate level in an engaging manner, getting you one big step closer to understanding one of the most historic languages in world.
What you will learn
Understand the foundational rules of grammar and syntax (nahw and sarf).
Read & appreciate the ancient form of eloquent, crisp & articulative Arabic that is rich in poetry.
Learn how to combine various grammatical concepts, words and sentences to form speech.
Gain good command over basic sentences and paragraphs in classical Arabic.
Gain ability to translate and understand Qur'anic text.
Frequently asked questions
What if I am not able to attend LIVE sessions?
If, in any case, you miss attending LIVE session, you can catch up by watching the video recordings later at your convenient time. To get access to the video recordings, you should visit "myAlbalagh" by using your sign-in details. You can get access to "myAlbalagh" through your laptop, desktop or from your mobile.
When will I have access to the online course material?
Right after successful enrolment, you will get access to myAlbalagh which is our online learning portal where you can get access to the pre-course material. The course content will be released gradually after starting the course.
How to enrol in this course?
To Enrol in the course you need to visit our website course page and select Enrol Now