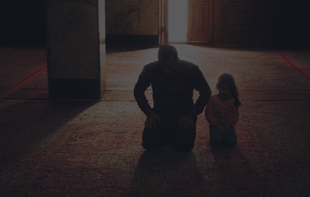 HONOURING PARENTS
Enrollment in this course is by invitation only
About this course
This short online course is designed to teach the importance of honouring parents to the future generation of Ummah. Considering the high status of parents in Islam, we are launching this course to educate you on fulfilling your due parents' rights and securing Jannah in the hereafter by implementing these teachings. The course is suitable for youth, university students, teachers as well as for parents who would like to raise their kids with teachings of Ahadith on honouring parents and elders.
What you will learn
Educate the students on the high status and rank of parents in Islam.
Cover the responsibilities as well as the rewards of respecting one's parents in the light of Ahadith.
Explore all the relevant Ahadith related to honouring parents and respecting elders.
Teach how to implement the teachings of these Ahadith in one's day-to-day lives.
Course Instructor
Shaykh Mustaqeem Shah

(Lecturer, Al Balagh Academy, UK)
Frequently asked questions
What if I am not able to attend LIVE sessions?
If, in any case, you miss attending LIVE session, you can catch up by watching the video recordings later at your convenient time. To get access to the video recordings, you should visit "myAlbalagh" by using your sign-in details. You can get access to "myAlbalagh" through your laptop, desktop or from your mobile.
When will I have access to the online course material?
Right after successful enrolment, you will get access to myAlbalagh which is our online learning portal where you can get access to the pre-course material. The course content will be released gradually after starting the course.
How to enrol in this course?
To Enrol in the course you need to visit our website course page and select Enrol Now