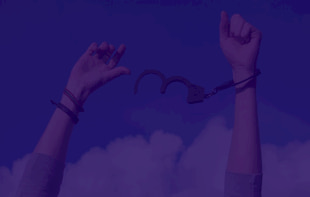 ADDICTION COUNSELLING : ISLAMIC MODEL - LEVEL 1
Enrollment in this course is by invitation only
About this course
This course aims to develop a foundational understanding of the nature and scope of addiction in contemporary society. It will examine the physical, social, psychological and spiritual harms caused by addiction to pharmacological substances and addictive activities. It will also aim to increase knowledge and understanding of the therapeutic interventions of addictive behaviours from an Islamic perspective.

This foundational online Certificate course is suitable for those in health and social work areas, teachers and those involved in pastoral work.
What you will learn
Develop a greater sensitivity and acceptance of individuals struggling with addiction problems.
Examine the basic nature of addictive behaviours.
Critically examine the historical, sociological and cultural perspectives of addictive behaviours.
Critically evaluate the theories and approaches of addictive behaviours based on existing evidence.
Describe the behavioural addictions such as eating disorders, gambling, sex and health problems.
Discuss a framework for assessment, risk assessment and screening.
Identify the pharmacological and psychosocial interventions in the management of those with addictive behaviours.
Discuss the Islamic methods of intervention strategies in managing addictive behaviours.
Course Instructor
Professor Dr Shaykh G.Hussein Rassool

H.O.D Psychology
Frequently asked questions
What if I am not able to attend LIVE sessions?
If, in any case, you miss attending LIVE session, you can catch up by watching the video recordings later at your convenient time. To get access to the video recordings, you should visit "myAlbalagh" by using your sign-in details. You can get access to "myAlbalagh" through your laptop, desktop or from your mobile.
When will I have access to the online course material?
Right after successful enrolment, you will get access to myAlbalagh which is our online learning portal where you can get access to the pre-course material. The course content will be released gradually after starting the course.
How to enrol in this course?
To Enrol in the course you need to visit our website course page and select Enrol Now